End Slavery by SD Strategies: Modern Slavery Consultancy
Endslavery.com is a division of SD Strategies Pty Ltd, a boutique modern slavery consultancy based in Sydney, Australia. For over 20 years we have delivered a range of specialised consultancy services to hundreds of industry, government and NFP clients in Australia and internationally.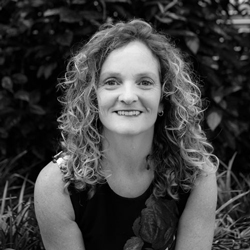 Richard Branson's words, "There's no such thing as work-life balance; it's all life" resonate strongly with me and I have been lucky to build a life around the work I am passionate about.
I have worked for 26 years to encourage, empower and support organisations to become sustainability leaders. In this time, I have gained significant experience in environmental, WHS and social impact auditing, business gap analyses, stakeholder consultation, training, risk management and strategy development.
I spent several years in the early 2000's conducting comprehensive environmental, health & safety and social impact audits and site assessments across the Asia Pacific region. This provided me with an understanding of the challenges and opportunities for global companies operating in developing nations and the importance of undertaking comprehensive due diligence programs. It also provided me with first-hand experience of the risks and impacts to the lives of an often transient and vulnerable workforce.
Over the past four years, my focus has been on helping businesses operationalise the UN Guiding Principles on Business and Human Rights and meet or exceed the requirements of modern slavery legislation. The knowledge and experience gained from working on sustainability issues across a diverse range of industry sectors has enabled me to adapt existing processes to ensure businesses effectively address modern slavery and human rights risks and impacts.
My passion in this area, led me to undertake a Master of Laws (Human Rights) at the University of NSW, which I will complete in July this year. Through my studies I have gained a deeper understanding of the intersection of business and human rights, and the challenges and opportunities presented by our global economy and the growth of transnational corporations.
As a senior researcher with the Migrant Worker Justice Initiative I have engaged with migrant workers and international students and learned first-hand about the level of exploitation in our own country.
Over the past 5 years I have connected and shared stories with some of Sydney's most vulnerable through my volunteer work at the Wayside Chapel in Kings Cross. I care deeply about the 'unseen' people in supply chains and am passionate about making a difference to the lives of vulnerable and exploited people.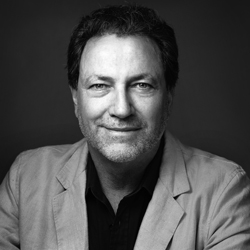 Innovation Lead, SD Strategies
Once I shared chai with a quiet, humble man in the teeming, squalid back streets of Calcutta who said something to me I'll never forget: "All that is not given is lost".
These simple words resonated deeply and in the many years since then I have tried to live up to them in both work and life. For 25 years I've worked in many roles revolving around environmental management and sustainability. My first career in the 80's was as a marine biologist diving all over New Zealand as part of my university studies and then later in Australia, primarily on the Great Barrier Reef.
From there I moved into a wide variety of government roles in the Environment Protection Authority, WorkCover Authority, NSW Housing, Departments of Commerce and Public Works and Services.  A stint as a public health officer for three years working on toxic materials (particularly lead) enabled me to understand the importance of our basic right to health and health care services, and how this is not enjoyed by all – particularly those in less privileged communities. This sparked my first interest in human rights.
A long and wonderful relationship ensued with the NSW Government's Sustainability Advantage Program working with businesses, government agencies, NGOs and NFPs to incorporate sustainability into their operations. I ran, amongst many things, the Sustainable Supply Chain program and learned quickly the businesses practices can have a major impact on human rights, particularly of vulnerable workers.
I started the first government program in Australia working at the coal-face with businesses on modern slavery and then as the Modern Slavery Lead for the NSW Department of Planning, Industry and Environment. The NSW Government purchases over $30billion worth of goods and services each year and I was able to work with a wide range of government and private sector procurement processionals. This role exposed me to the sometimes practical reality of working with people who aren't human rights experts and the challenges of getting things moving on the ground.
I am lucky to meet and be an advocate for exploited and vulnerable workers in the transport sector and volunteer in a drop-in / support centre for homeless people. It brings home how privileged I am, the importance of what we do and the scale of the task ahead.